Slots Heaven
The Gibraltar based online casino company Mansion can now add another casino to its portfolio! Slots Heaven is the name of this new addition and as you'd think, it is a casino site filled with slots, casino bonuses and live casino games.
Mansion Has been active since 2003 and have had a close connection to the UK, naturally, histroically and it is still its main market although seeking to spread onto other european markets such as the Iberian and Scandinavian peninsulas. 2005, only two years after the start, Mansion manage to get a shirt-sponsor-deal with Tottenham Hotspurs resulting in having the Mansion brand logo printed on the team kit. This deal was the first of its kind in the industry, quite the achievement!
Since then, Mansion have had major up trend and seen solid growth due to their aggressive marketing and competitive offers made to players and customers. Now, with Slots Heaven, Mansion will try to take an even stronger foothold on the market and eventually grasp the conductor stick of the industry.
Well, we'll see about that!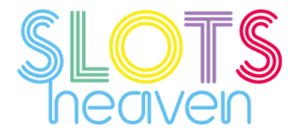 Gaming Platform
Slots Heaven uses the software of Playtech to deliver all its content flawlessly and smooth. The colaboration between Playtech's award winning services and Slots Heaven's experience and knowledge has led to an amazingly slimmed down, easily navigated website and impressive visual graphics in its dynamic range of casino games, casino bonuses and online slots. 
The website loads very fast on any and all modern devices, no matter it being a desktop computer, laptop, tablet or a smartphone.
However, the site does demand flash and any slot or game is played directly in the browser on any PC or Mac. Also, remember to deactivate any anti-popup feature on your device since the games launches in a new window. You certainly don't want that!
Slots Heaven also provides players with the choice to download their own "app". Downloading this, and installing it, will allow players to play all the games, and some more, without using the internet browser. Unfortunately this is only available for Windows users at the moment.
There isn't any special site for mobile users, it is the same as the desktop version, but it works all the same, if your device supports flash that is! (Most of the modern devices do, and if not, it is easy to download and/or update).
The theme of Slots Heaven's homepage is obviously inspired by old school Las Vegas with neon lights, sharp colors and late nights mixed with millennial modernism. This somewhat odd mixture creates a sweet atmosphere for players to relax in. The first thing you'll see on the site is all the online slots and casino games, just as it should be on an online casino. No fuss, come at us in the face!
The menu is open and simple making it easy for any player to quickly browse between games and slots intuitively and smooth. The slots with progressive jackpots is marked with a live counter that tells you what the big win is currently in.
The layout of the site is very easy and flows nicely.
Online slots
Despite the name, Slots Heaven have a vast array of casino games including casino classics suck as caribbean stud poker, roulette and blackjack. Furthermore, players are invited to try demos of many of the games which means that you as aplayer can try the games before playing them for real money. This is a nice feature that allows you to find your favourite slot in your own pace.
They focus a bit more on the lesser known online slots, than what ohter online casinos do, which serves as a refreshing subsitute to the normal. Some of the slot titles are: Gladiator, Little Brittain, Iron Man 3 and Age of Egypt.
But as we said, you'll find much more than just slots. Live Casino is growing rapidly in the online casino industry and Slots Heaven doesn't fall short of it! Choose among 30 different casino classics!
To be able to enter the live casino part and play against real dealers, you'll have to download and install the "app" we mentioned earlier.
Welcome bonus
At this writing moment Slots Heaven offers new players a nice welcome bonus which adds 100% of the amount you deposit to your account. For example, if you deposit 100 you'll get 200 to play for. Also, in addition to that, you'll get 200 free spins on an pre selected slot.

These welcome bonuses can, and probably will, change over time. But usually they are similar to the one they have now.
Payment Methods
To make your deposits and withdrawals, you'll find that Slots Heaven supports many of the most popular and frequently used payment methods and services, some of which we list below:
Neteller
Zimpler
Skrill
Visa
MasterCard
Direct Bank Transfer
Summary
This online casino invites you to a smooth, easy to use and intuitive gaming platform filled with funny and entertaining online slots, other casino games and cive casino possibillities. The downloadable app adds to unique gaming experience with all the extra content and off-browser playing.
The only negative we could find is the flash requirement for the entire site, which could tough for players using mobile devices. But all in all, it is definitely worth a try!
Good luck!